Free 30 Minute Consultation For New Clients
Each package is unique and is modified to fit the needs of you and your organization. Below is a basic template that WCS can work from to develop personalized work plans for you. The package can include any of the steps below, several, or all of them, based on goals and budget.
Individual and Group Sessions available for just Q & A
An initial meeting to define what success will look like at the end of the session, as well as the rules of engagement
Individual and Group sessions with WCS to agree on expectations, objectives and process
Determination of goals that you want to achieve while in the coaching relationship
An assessment feedback session and discussion
A series of 30 minute coaching sessions occurring on average once every two weeks, focused on goals and actions as outlined in the development plan. WCS will manage your progress and hold you accountable. The sessions may take place over the course of weeks or months as determined by you at the beginning of the engagement.
A wrap-up meeting to review progress and discuss how to maintain momentum
Book your FREE CONSULTATION BELOW
Workshops:
Which Type of Business is Best for You
Choosing the Right Board Members
How to Create Your Vision and Mission
Getting your Board on Board
From Planning to Implementation
How to get Unstuck
Welfare to Work-Entering the Job Force
Lunch and Learns
How to Become Your Own Administrative Assistant
Expanding Your Vision
Violence In the Workplace
Other Services:

Policy and Procedures Implementation, Creation and Review
Employee Training
Review of By-Laws and Articles of Incorporation
Key Note Speaker

IAAP Grady Health Systems Chapter 2012, Key Note Speaker, "How to Become Your Own Administrative Assistant"
IAAP Mistress of Ceremonies Grady Health Systems Chapter 2013
Stinson and Associates, Guest Speaker and Workshops :
Welfare to Work
Overcoming Domestic Violence
How to Start Over

Other Experience:
Leone Noble & Seate created training manuals for legal assistants
IBM: Redesigned training manual for Medical Center Department for Case Manager Technicians
Director for A.M.E. Zion Church Youth ages 0-5; 19 organizations in Triangle and surrounding areas
---
Powered by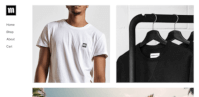 Create your own unique website with customizable templates.